"Erasmus plus" project in our school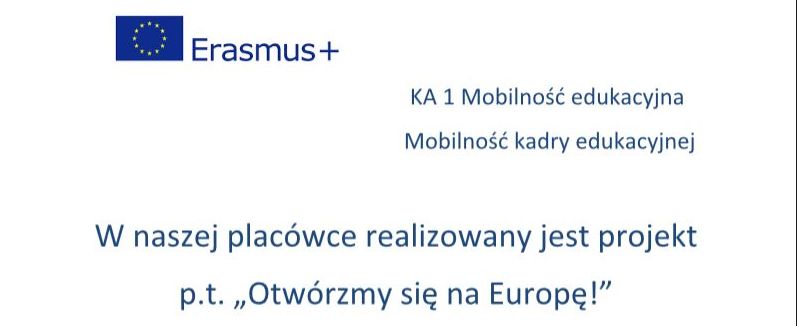 &nbsp&nbsp&nbsp "Let Us Open Up To Europe" is a 18-month long "Erasmus plus" ongoing project within Action 1: mobility of education staff. The aim of the project is to send some of school employees, including nine members of teaching staff (teachers and principals) for the language or methodical courses. The project coordinator as the first person will participate in training for European projects management. The institution has been involved in international cooperation with several partners for years and we want this co-operation to be continued. School staff are aware of the importance of knowledge of foreign languages in modern world. We realise that the access to the world is becoming easier and how important the ability to both teachers and students is. We hope our students become aware Poles, Europeans, and citizens of the world. To achieve this we need a proper knowledge and skills of our teaching staff. The institution often hosts foreigners from different countries, in turn, our students under the supervision of teachers regularly visit partners in their countries, schools and homes. For such visits, the entire school community must be well prepared. So we don't want only foreign language teachers to benefit from the opportunity offered by the "Erasmus plus" programme.


&nbsp&nbsp&nbsp Teachers of other subjects are willing to be involved in any international activities despite obvious language barriers. To reduce this discomfort and give the opportunity to develop to all who want it, we decided to proceed with the project. Most of the eligible employees are those who haven't had the possibility to participate in mobility projects yet and these people need our support which we are able to provide with the European Union funds. Thanks to experienced staff who applied in recent years with success in Comenius learning programmes and thanks to highly evaluated multilateral school partnership project it is possible to achieve our goal. Among the qualified beneficiaries there are teachers of different subjects. All these people are involved in the ongoing development of their own competence and the development of the school. They are not afraid of challenges, and their participation in the courses is a guarantee of long-term results. They will help to improve the quality of teaching in our school and to strengthen the efficiency and international comprehension of our school. We will take care of high quality learning outcomes of the participants, because the profile of the selected training is consistent with the needs of the individual participants and the needs of the institution.


A.Z.
Courses
&nbsp&nbsp&nbsp The first training was organized by an Italian provider IFOM and held in Palermo, Sicily. This course -"European Project Design and Management" was chosen by the project coordinator, Ms Anna Zdebska. She took part in the training in summer 2016. The location of the training place was great. All the participants stayed, learned, had meals and relaxed in or around a beautiful hotel at the sea. The coordinator said this technical course prepared her to manage the project properly: to monitor and evaluate all the mobilities, to help in organization of the teachers travel and stay. During this training Ms Zdebska was also taught how to prepare all the documents needed. She made some friends with teachers and educators form Finland, Croatia, Portugal, Germany, Spain and Itlay.


---
&nbsp&nbsp&nbsp Three of the teacher's staff of Gimnazjum 7 im. B. Głowackiego in Krakow have participated in Language Training in Malaga, Spain. The name of the course was " Intensive Spanish Course" and it took place in "Malaca Instituto"- the language school for foreigners, which has been a very experienced and prestigous institution since approximately 50 years. During 2 weeks (28.01-11.02.2017) the teachers (Aleksandra Krasowska -Wełna, Tomasz Szczepanik and Malgorzata Kwiatek) studied basic vocabulary and grammar of Spanish as well as communication skills). The level of it ranged from A1.1 up to A2.3. They met teachers from different European countries and had to cooperate with them during language classes and in the time dedicated to sightseeing. Participants of the course had a chance to experience the culture of Spain. They visited Malaga' s numerous museums (e.g. Picasso, archeological), but also went sightseeing to the cities and villages of Andalucia (Cordoba, Ronda, Nerja, Friglijana). In opinion of the teachers their stay there was unforgettable and it inspired them to continue learning Spanish.
---
&nbsp&nbsp&nbsp On the twenty –ninth of January 2017 the teacher of Math –Ms Jolanta Urban and the teacher of Art – Ms Edyta Chorobik flew to Malta. They participated in a two-week English language course. They studied at Maltalingua School in Saint Julians. They met other teachers from all over Europe. They exchanged their ideas about different methods of teaching. This kind of knowledge will be extremely useful during their work with students in Primary School number 39 and Secondary School number 7.Jolanta and Edyta not only had a chance to improve their language skills and methodology skills. They also admired the unforgettable Mediterranean Sea and the charming landscapes of nearby towns.
---
---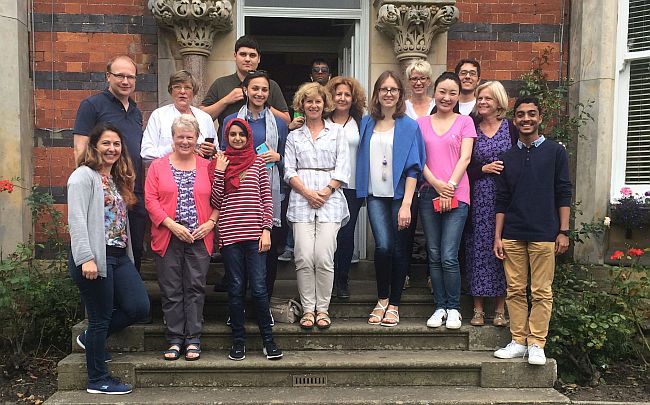 &nbsp&nbsp&nbsp I flew to England on the sixth of August 2017. I landed in Leeds and then, travelled to Scarborough by train. From the window of the train I admired the typically English countryside. I attended a two-week language course in Scarborough. The "Anglolang" School offered high quality courses for people from all over the world. In my group I had friends from China, Finland, Switzerland, Italy and Germany. We often worked in pairs, so it was easy to get to know one another really well. Every day we had lessons with different teachers. We were never bored. The teachers used a wide variety of methods to make studying enjoyable. We were always very active during the lessons. There were language games, plays, quizzes. The teachers used interactive whiteboards and explained the etymology of many words, for example the etymology of the words: "sandwich" or "bless you". I will use all the ideas from the course during my lessons with students at Primary School number 39 and Secondary School number 7. I recommend the course to everyone who is interested in becoming a better teacher.
Iwona Janek
---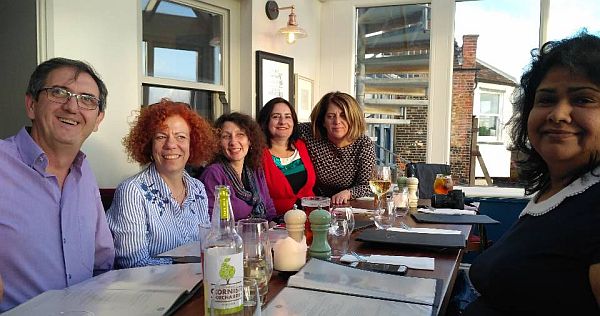 &nbsp&nbsp&nbsp Kurs, w którym uczestniczyłam odbywał się w Portsmouth -mieście portowym położonym w południowej Anglii. W trakcie pobytu ciężko i efektywnie pracowaliśmy nad szlifowaniem języka angielskiego oraz nad metodyką nauczania swojego przedmiotu w tym języku.
&nbsp&nbsp&nbsp Organizatorzy szkolenia zaplanowali dla nas również wycieczki, pozwalające poznać samo miasto oraz pobliskie atrakcje. W samym mieście można zwiedzić Portsmouth Historic Dockyard, Spinaker Tower, Starówkę z Katedrą oraz pozostawionym na pamiątkę D-day Kościołem bez dachu. Oprócz Portsmouth zwiedziliśmy Winchester z przepiękną gotycką katedrą oraz Isle of Wight z urokliwymi klifami.
&nbsp&nbsp&nbsp Moja grupa zajęciowa składała się z 7 osób: Iva z Bułgarii, Pako z Hiszpanii, oraz Maria Rosaria, Maristella, Angela i Guiseppina z Włoch. Dzięki tak zróżnicowanej kulturowo i narodowościowo grupie miałam możliwość osłuchania się z różnymi akcentami.
&nbsp&nbsp&nbsp Prawie codziennie zmieniali się prowadzący zajęcia, co dawało nam możliwość poznania różnych sposobów nauczania. Kurs dotyczył poznania zasad prowadzenia zajęć metodą C.L.I.L., czyli przekazywania treści z nauczanych przedmiotów z jednoczesnym wprowadzaniem elementów języka obcego.
&nbsp&nbsp&nbsp Kurs prowadzony w kraju, którego język będę wykorzystywać podczas uczenia przedmiotów ścisłych przyniósł efekty, jakich oczekiwałam. W znacznym stopniu podniósł moje kompetencje językowe, pozwolił na poznanie różnych ludzi z różnych krajów oraz ciekawych sposobów podejścia do nauczania.
Dorota Koprowska-Latoń
`
---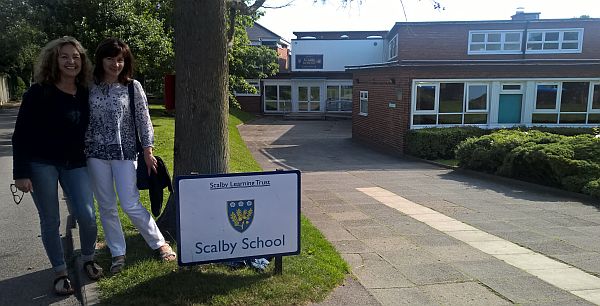 &nbsp&nbsp&nbsp In July 2017 I attended a course entitled "Technology In the Classroom". The course took place in "Anglolang School" in Scarborough in the north-east of England. Not only did I study how to make the lessons more exciting for my students but I also improved my English, visited some interesting places in the area and learned a lot about the English culture. I have made friends with people from Spain, Italy, Sweden, Hungary, the Czech Republic and Slovenia. I was the only person from Poland in the group, so I had to communicate in English twenty – four hours a day.
&nbsp&nbsp&nbspMy host family was extremely polite, kind and friendly. They always entertained me at breakfast or dinner time. They did their best to make sure that I didn't waste a minute and learned as much as possible and that I enjoyed myself in Scarborough. Besides, I was staying at the same host family with a gentleman from France, who was also a teacher of English, but taught older students in private schools. He never used vocabulary that was less advanced than proficiency grade A. :)
&nbsp&nbsp&nbspAs a result, I came back to Poland as a better version of myself as a teacher of English. I was just a princess for five days. I lived in a snug room, delicious meals were served to me every day, lessons at "Anglolang" were wonderful, devoted guides showed me the area, friends from all over Europe entertained me. I wish, I could attend such a course again.
Alicja T.G.