GALLERY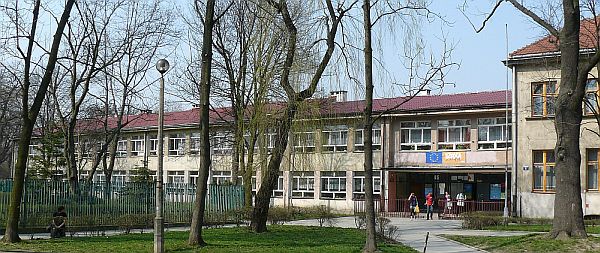 Autumn&nbsp&nbsp&nbsp&nbspWinter


Biological laboratory.

In this laboratory our students study the secrets of different organisms with the help of numerous models and specimens. The room is also equipped with microscopes, fossils, many boards and a multimedia set for screening films.

English classrooms.

The school has special rooms with audio-visual equipment and with a multimedia projector used in language learning.

The computer room.

There is a computer room in our school equipped with 15 workstations and wireless internet allowing students to work in an individual way.

The library.

The school has a well- equipped library with computers connected to the internet. The professional and nice librarian helps students to choose the most appropriate book and creates a pleasant atmosphere there.

The gym.

The renewed gym allows students to participate in different kinds of activities and practise different sports. Students can also use attractive sports equipment. The most popular sports among them are: football, volleyball and basketball.

Playgrounds

When the weather is sunny, PE classes take place on football, volleyball and basketball fields, or on a racetrack, which were renewed this year. During breaks students can also spend their time on playgrounds (under the supervision of the teachers).



Photos

The nursing room.

Qualified medical assistance is essential in many difficult situations. Students can always count on the nurse's helpful hand.